Our roundtable in the European Parliament – November 2018
On the 28th November 2018, Modern Building Alliance organised a roundtable event in the European Parliament. Supported by MEP Bendt Bendsten (EPP), MEP Thesera Griffin (S&D) and the European Fire Safety Alliance (EuroFSA), its title was: 'Fire safety: setting the scene for fire safe European buildings'.
Overview
Recent tragic events have rightly triggered a renewed concern on how to improve fire safety in Europe. Over the last year, a number of European initiatives and actions have been put forward. In October 2017, the European Commission initiated the EU Fire Information Exchange Platform (FIEP) to facilitate the exchange of fire safety information and best practice among Member States. Most recently, 24 MEPs have submitted a pilot project proposal to the EU Budget for 2019 asking the Commission to address the gap on fire statistics and support pan-European fire safety efforts. Looking at the future, the revised Energy Performance of Building Directive (EPBD) entered into force in July 2018 and has invited Member States and stakeholders to consider how renovation strategies can help further improve fire safety in buildings.
During the event, numerous speakers were present to discuss how, building on those EU initiatives, we can make the European built environment fire safe. We want to thank the participants again for their interest and engagement. We look forward to continuing this important discussion over the months and years to come. Feel free to contribute to the online discussion on our Twitter @ModernBuildEU and using the hashtag #EU4FireSafety. We also invite all interested stakeholders to support @EuroFSA, an independent alliance of fire professionals aiming to reduce the risk from fires, who organises regular network meetings with these purposes.
Below, you will find short summary and presentation of each of the speakers.
Interviews of MEP Bendt Bendtsen (EPP) and MEP Theresa Griffin (S&D)
During our event, we ask MEP Bendt Bendtsen (EPP) and MEP Theresa Griffin (S&D) why fire safety is important for them and what can the next European Parliament do to continue their work.
Progress report on the EU Fire Information Exchange Platform (FIEP)
Fulvia Raffaelli, Head of Unit in DG GROW, presented an update on the work of the Fire Information Exchange Platform (FIEP), showing good progress when it comes to the work streams on prevention and experience sharing.
She also took some time to answer questions on the FIEP and which role the industry can play.
Fire safe buildings: the opportunity of renovation strategies
Our Executive Chair, Quentin de Hults, presented the importance of a holistic approach to fire safety taking into account entire design of buildings, including installations and organisations. He joined DG Grow in highlighting the responsibility of Member States to ensure compliance of construction works with their national fire safety regulations and called the whole value chain to work on ensuring quality and compliance.
What could be done to improve fire safety from the fire fighters' point of view?
Chris Addiers, president of the EU Fire Officers associations, presented the perspective of the fire services, stating that a crucial link was missing between data collection and research and that without common definitions and harmonised data, we don't have a clear overview of fire fatalities. He added that fire safety at EU level should no longer just focus on construction products but must broaden the scope. He called to organise risk assessment, data collection, R&D and fire safety science at EU level.
Statistical analysis of fatal fires
The event was the opportunity to present a new report on fatal residence fires by EuroFSA and the Dutch Fire Service Academy (IFV). Even if data are not fully harmonized, major conclusions can be identified. Smoking and defective electrical appliances are the most important causes for fatal residence fires. The report also concludes that most fatal residential fires ignite on upholstered furniture, beds and matrasses and textiles, including clothes. This report is a first step towards a better understanding the risk profiles of fatal residential fires in Europe and can support a more efficient fire prevention framework.
Fire prevention campaign, example from Finland
Karim Peltonen from the Finnish National Rescue Association SPEK brought to the debate a national view on fire prevention with an example coming from Finland and presented the activities of the Finnish Fire Safety Week.
MEP Theresa Griffin (S&D) closed the event by thanking participants and encouraging all stakeholders to take the work on fire safety forward and ensure a holistic approach with accurate data to improve fire safety in Europe.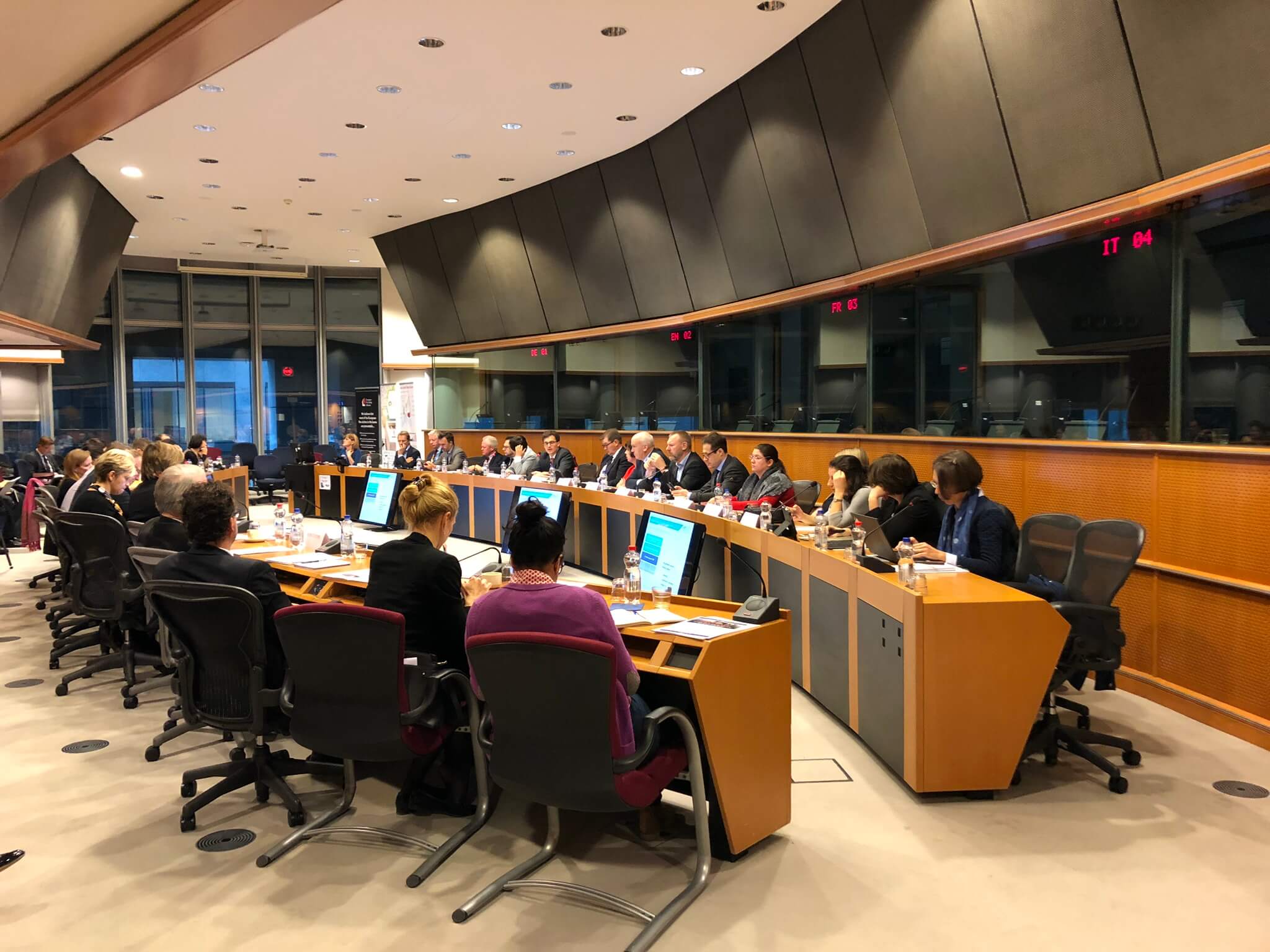 Interviews
During our event, we asked our speakers about the Fire Information Exchange Platform (FIEP) and what are their top recommendations about fire safety.