Energy Efficiency
Energy efficiency is a key priority for the EU. Implementing an ambitious renovation wave will help reduce emissions by optimising the supply needs for heating and cooling buildings. Increased energy efficiency will also reduce costs for consumers. How can high-performing plastic insulations help the EU achieve its ambitious energy efficiency goal?
In recent years, energy efficiency has been hailed as 'Europe's first fuel'. The root of this claim is that the heating and cooling of buildings accounts for 40% of the EU's final energy usage. Moreover, 36% of EU greenhouse gas (GHG) emissions are building-related. The European Green Deal and the Renovation Wave intend to deliver energy savings and climate protection while simultaneously improving health, comfort, jobs and growth.
Plastic construction products, in particular plastic insulation, can be significant contributors to the EU Green Deal and renovation wave.
Heating and Cooling
 According to the European Commission's Heating and Cooling Strategy, heating and cooling is the EU's biggest energy sector, comprising of 50% of the EU's final energy consumption, 75% of which is supplied by fossil fuels, either as final delivered energy or as primary supplies to centralised power plants.
The volatility of fossil fuel prices combined with the harmful effects of emissions on the environment represents major societal challenges. This includes a negative impact on the climate generated by their combustion, which also applies to any bio-resources.
These are all important considerations for end-users and decision-makers. When 'clean' energy is supplied, consumers still face significant heating and cooling bills.
Affordable housing and fuel poverty
Energy efficiency is not solely about reducing GHG and harmful emissions, but also about reducing running costs for consumers. While many Europeans can afford to renovate their homes, those living in fuel poverty (i.e. those having difficulty paying their energy bills) need the means to renovate their homes efficiently.
According to the Commission, more than 50 million Europeans cannot afford to heat their homes in winter and the same number are either behind on their electricity and gas bills or live in damp and leaky homes. This is not just inconvenient but can have fatal consequences.
Thermal insulation
Insulating walls, roofs, ceilings and floors is the most cost-effective way to increase the energy efficiency of buildings and, thereby, reduce GHG emissions.
Climate Solutions - A cost-effective analysis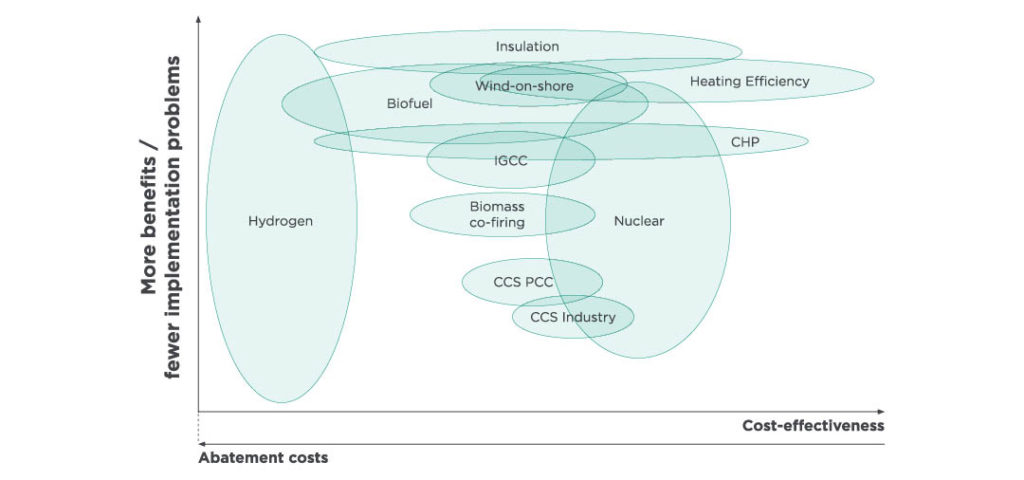 Source: CEPS leaflet Tackling climate change – Why demand side measures supply truly cost-effective solutions, 2007
Under the revised Energy Performance of Buildings Directive (EPBD), Member States have to 'establish renovation strategies to reach a highly energy efficient and decarbonised building stock by 2050'.
Furthermore, the legislation emphasises the paramount importance of addressing the building envelope. Without high-performing insulation products, such as plastic insulation foams, it will be impossible to reach this 2050 objective derived from COP21.
Sustainable buildings
Reducing our energy usage does not need to be at the expense of other priorities, such as environmental or health issues. A life-cycle approach demonstrates that plastic insulation materials exhibit superior environmental performance over competing alternatives.
They also positively contribute to the indoor air quality of buildings, as shown by their excellent ratings in this area. Learn more about the sustainability credentials of plastic construction materials.
If Europe is to achieve its climate and energy goals, reducing our energy usage is essential. Buildings lie at the heart of this and insulation is a universally accepted solution. High-performing and sustainable materials cannot only help tackle climate change but also help reduce costs and improve the comfort of consumers.