Roundtable in the European Parliament – October 2019
On Tuesday 8th October 2019, the Modern Building Alliance, together with MEP Pernille Weiss (EPP, DK) and MEP Theresa Griffin (S&D, UK), organised a roundtable discussion in the European Parliament on fire safety in buildings.
Seven members of the European Parliament, the European Commission (DG GROW - DG JUST) and key stakeholders representing fire services, academics and industries discussed the role and actions of the EU in this area. This event gives the preamble of the discussions that will take place during the very first European Fire Safety Week organised by the European Fire Safety Alliance from the 18th to the 21st November 2019.
"As representative of the plastics industry in the construction sector, we are committed to playing our part in making Europe's buildings safer and more sustainable. We also want to support the Fire Information Exchange Platform, which is the right platform to share best practices and to look at fire safety holistically."

Quentin de Hults, Executive Chair, Modern Building Alliance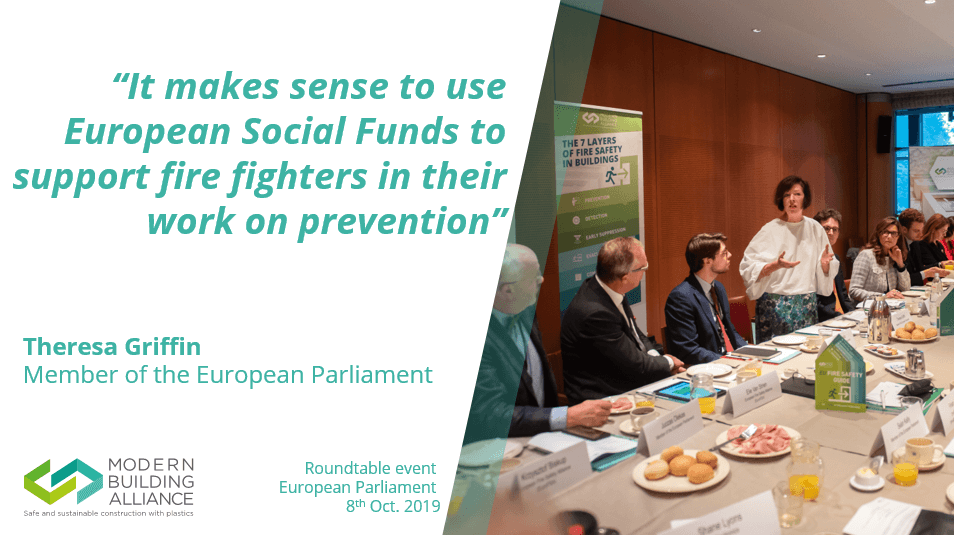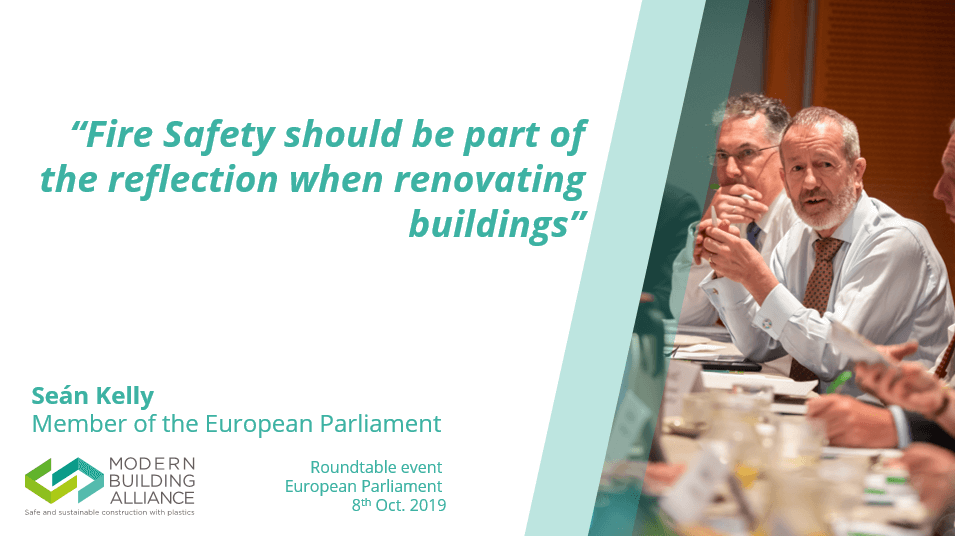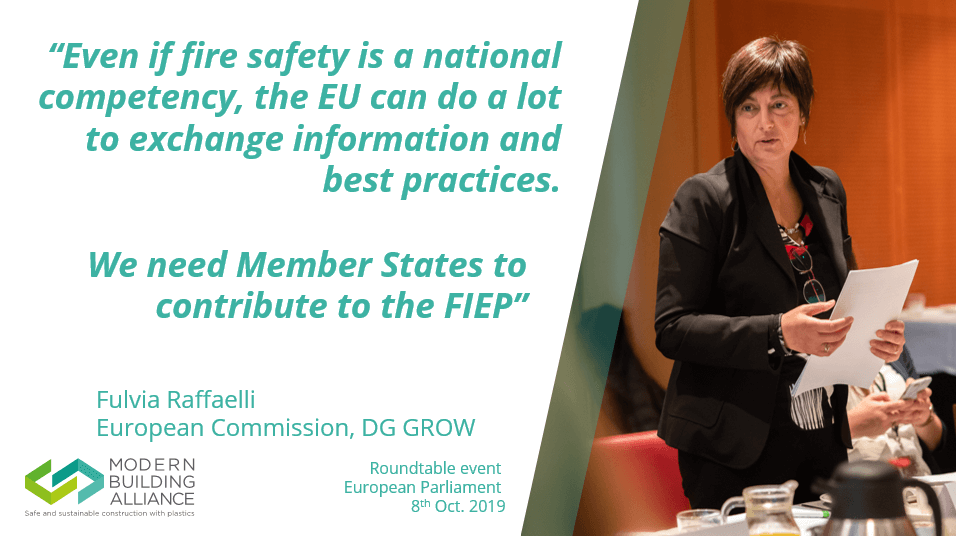 Last year already, Fulvia Raffaelli reports on the importance of the FIEP and the role the industry can play for Fire Safety