Energy Performance of Buildings Directive (EPBD)
The Energy Performance of Buildings Directive (EPBD) is the main EU legislative instrument to leverage the potential contribution of the building sector to the EU's long-term energy and climate objectives. The directive mentions the importance of considering fire safety and other safety aspects when renovating buildings. How can building renovations contribute to a more fire-safe Europe?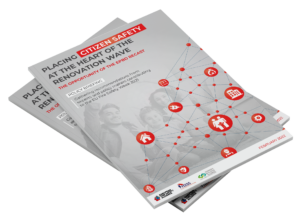 Discover our Policy Briefing, which was issued in February 2022, and proposed specific amendments addressing fire safety in the Energy Performance of Buildings Directive (EPBD).
Published in 2018, the revised Energy Performance of Buildings Directive (EU 2018/844) requires Member States to strengthen their long-term national renovation strategies to achieve a 'highly energy efficient and decarbonised building stock' by 2050. The objectives of the EPBD cannot be met without the contribution of high-performing insulation technologies, such as state-of-the-art plastic insulation materials.
In the 2018 EPBD, fire safety is mentioned in two paragraphs:
Article 2a, paragraph 7: Each Member State may use its long-term renovation strategy (LTRS) to address fire safety and risks related to intense seismic activity affecting energy efficiency renovations and the lifetime of buildings.
Article 7, paragraph 5: Member States shall encourage, in relation to buildings undergoing major renovation, high-efficiency alternative systems, in so far as this is technically, functionally and economically feasible, and shall address the issues of healthy indoor climate conditions, fire safety and risks related to intense seismic activity.
These references to fire safety in the legislation are worth noting as they encourage more attention to the topic, along with other risks such as seismic activity. In the 2020 Own-Initiative Report, 'Maximising the energy efficiency potential of the EU building stock', the European Parliament repeated the importance of holistically addressing building renovations, including considering safety and well-being. The Modern Building Alliance advocates for fire safety to be adequately addressed during the renovation of the building stock, with a holistic, performance-based and material-neutral approach.
The EPBD is currently undergoing a new revision, with some proposals that would heighten fire safety and other building safety aspects considerations in building renovation. The new revision is expected to be agreed on by the end of 2023.
WHat is nevertheless of utmost importance is the full and thorough implementation by Member States into their national regulations of the current EPBD. To that end, the European Commission has published guidelines in which a full point is dedicated to fire safety:[1]
'The trigger points (see Section 2.3.1.2. above) may also be opportune moments for assessing safety aspects in a building and conversely, safety upgrades may be good moments to address energy efficiency performance.
Less expensive housing tends to be older with obsolete electrical installations, making energy-poor consumers particularly vulnerable (36). Measures such as regular inspections (in particular before a renovation) and upgrades to bring electrical installations up to safety standards can dramatically improve electrical safety. The safety inspection of electrical and gas installations and appliances is also to be encouraged.'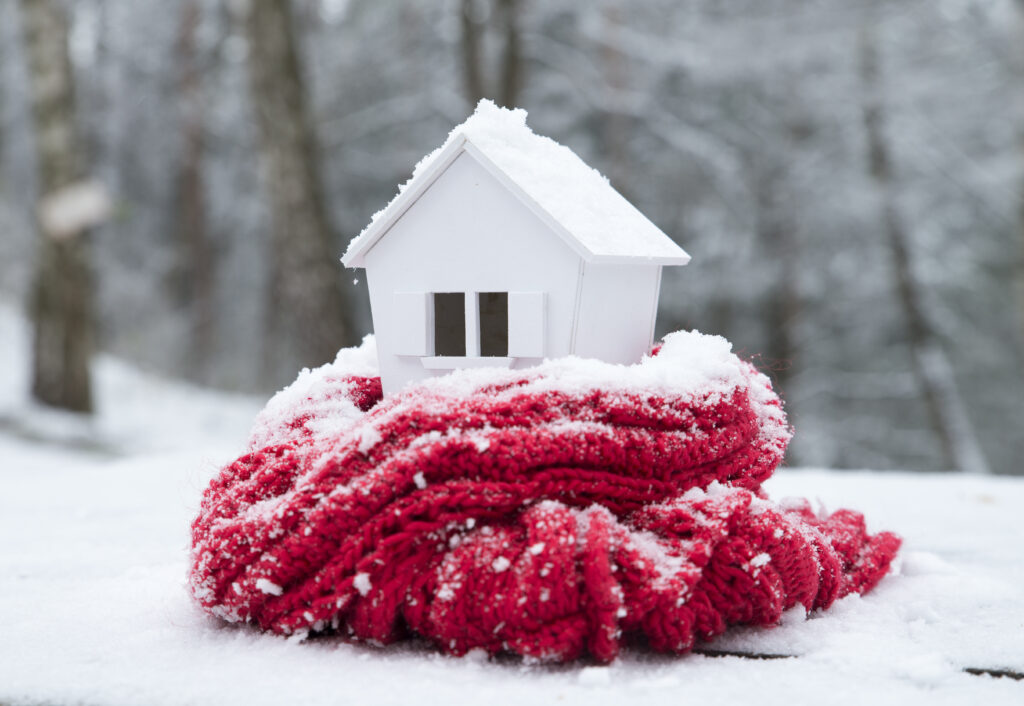 Fire safety should and can be improved beyond renovation strategies
The frequent reporting of fire safety failures in existing buildings also highlights the need to organise building inspections. Dr Spinardi from the University of Edinburgh stressed the need to 'establish a legal framework to ensure that fire risk assessors have appropriate qualifications.'[2] The number of electrical fires (the second-biggest cause of fire after smoking) per dwelling similarly illustrates this point, as it is 24 times higher in Europe than, for example, in Japan.[3] The main reason for Japan's success is the mandatory inspection of electrical installations every 4 years, a requirement that does not exist in Europe.
The European Commission Guidelines also mentions that:
'Member States can encourage the installation of appropriate ventilation and sprinkler systems, and the safe and correct installation of equipment that could have a fire-safety impact, such as photovoltaic (PV) panels and recharging points for electric vehicles.'
To fully deliver on the objectives outlined in the EPBD, renovations will have to comply with the relevant building regulations, and products will have to meet the performance requirements defined by their specific applications. Ensuring the quality and compliance of renovation works with these rules and with producer guidelines is essential to meeting both the expected level of safety and of energy performance.
The evolution and transformation of building stocks bring new fire risks and additional complexity; however, this should not result in transformations slowing down simply because of fire safety risks. Instead, fire safety should accompany this evolution. Rather, it serves as a reason why fire safety knowledge and competencies ought to be strengthened and integrated further in the design, construction, renovation and maintenance phases of buildings.
The B.I.O. framework proposes a comprehensive and structured list of elements to be considered by Member States in their regulatory approach to ensuring fire-safe buildings. This framework fits with the EU subsidiarity principle and aids in structuring the exchange of information and best practices between Member States.
The Modern Building Alliance and several organisations have written to the European Commission to ask for more structural coordination within the European Commission to ensure all policy initiatives that concern fire safety in buildings are aligned.
References
[1] https://eur-lex.europa.eu/legal-content/EN/TXT/?qid=1557992239852&uri=CELEX:32019H0786
[2] G. Spinardi, J. Baker & L. Bisby (2019): Post construction fire safety regulation in England: shutting the door before the horse has bolted, Policy and Practice in Health and Safety, https://doi.org/10.1080/14773996.2019.1591040
[3] Forum for European Electrical Safety (FEEDS) (March 2020). White paper: Residential Electrical Safety. How to ensure progress, https://drive.google.com/file/d/1K73MlclJfM_miAcHhS3ojlAGl81zOooR/view