Fire Australia Conference 2021
11 May 2021
Today, the Modern Building Alliance was on the agenda of the Australian Fire Conference 2021 and tradeshow in Sydney.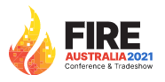 Speaking via video from Brussels, as a guest of the sister organisation Australian Modern Building Alliance (AMBA), Quentin de Hults highlighted fire safety data from Europe, the 7 layers of fire safety in buildings and a proposed European regulatory framework – covering building, installation and organisational (B.I.O. framework) requirements for fire safety in taller (high-rise) buildings.
'The information presented by the MBA highlights that a holistic approach is needed for fire safety in buildings and that prevention is multifaceted and goes beyond individual materials to include a more integrated system', said the AMBA Chair, Dr Craig Lovel.
AMBA media release available here
About AMBA
The Australian Modern Building Alliance (AMBA) is an interest group of companies that was established in 2019 to represent the use of polymers in the Australian construction industry. AMBA's goal is to ensure the benefits of polymer-based construction products are harnessed to create enduring modern buildings that are safe, sustainable and energy efficient.