European Fire Safety Week 2023: Registrations open
24 October 2023
This year again, the Modern Building Alliance has the great privilege to be involved in the European Fire Safety Week 2023 (EUFSW23) (13-17th November 2023), organised under the umbrella of the European Fire Safety Alliance (EuroFSA).
The European Fire Safety Week is a set of in-person and virtual events organized by a multitude of stakeholders active in the fire safety field.
A political session will be organized in the European Parliament on the 15th November. It builds on previous successful European Fire Safety Weeks in 2019, 2020 and 2021. It will take place under the political sponsorship of Members of the European Parliament Adam Jarubas (EPP, Poland), Sean Kelly (EPP, Ireland), Maria Carvalho (EPP, Portugal) and Carlos Zorrinho (S&D, Portugal), and will be moderated by FEEDS Chair and former British MEP Theresa Griffin.
While fire safety of buildings remains a national competence, its importance resonates across various EU policies and initiatives, particularly those related to the ongoing energy transition. EU institutions have a strategic interest in facilitating improvements in fire safety through targeted projects and activities, as well as coordinating efforts with Member States to ensure that fire safety doesn't hinder EU policy objectives.
Recent years have witnessed a growing awareness among decision makers, leading to intensified discussions, initiatives, and activities aimed at elevating fire safety on the EU agenda. These efforts seek to enhance fire safety across the EU and align with the European Fire Safety Action Plan.
The political session is hosted by: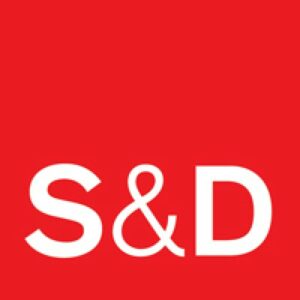 Co-organisers of the political session are: