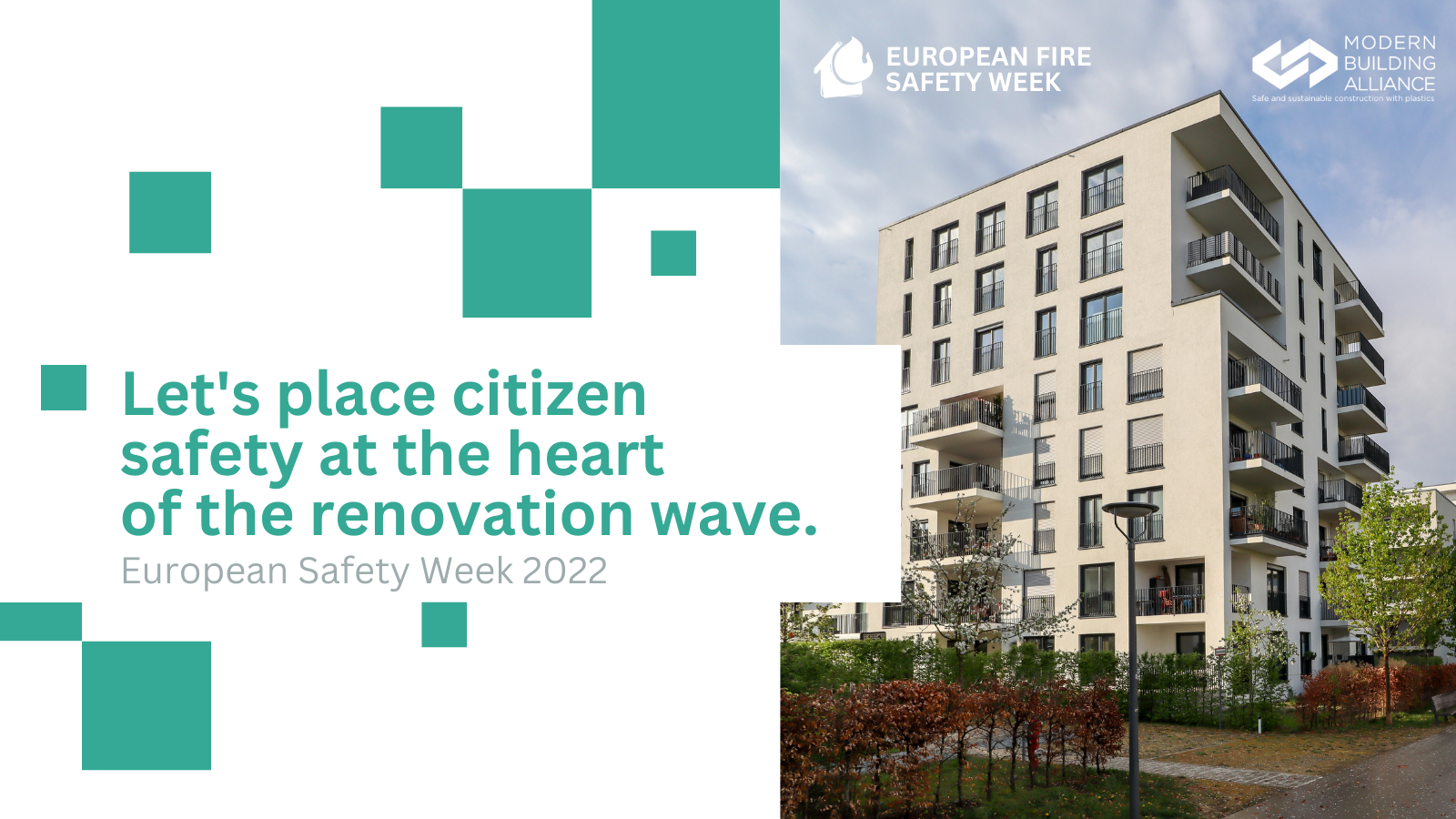 EU Fire Safety Week 2022
Join us at European Fire Safety Week #EUFSW22 – putting fire safety at the heart of the renovation wave!
Ensuring safety is vital during construction, renovation, and retrofit. The European Green Deal, the Renovation Wave, the New European Bauhaus, the Social Climate Fund, and the REPower EU initiative provide opportunities to empower citizens, building owners, architects, builders, installers, and facility managers – to reduce the energy demand of buildings while improving their quality, their comfort and most importantly, the fire safety of the built environment.   
These initiatives are implemented through several legislative files currently discussed in the European Parliament: the revised Energy Performance of Buildings Directive, Energy Efficiency Directive, and the Construction Products Regulation. Standards underpin these policies to ensure the safety and performance of construction products and construction works.
Join us at #EUFSW22 to learn more about the importance of implementing the '7 layers for fire safety', a holistic and comprehensive approach that provides a guiding framework to ensure the fire safety of buildings (prevention, detection, early suppression, evacuation, compartmentation, structural safety, and firefighting...). Holistic approaches, such as performance-based design, focus on the processes needed to detect possible risks at an early stage and seek to maintain safety throughout the entire lifecycle of the building, protecting every citizen.
The European Fire Safety Week aims to highlight the importance of these recommendations and encourages industry stakeholders and policy makers to include fire safety measures during renovation, retrofit, and construction.
Curious? Register for the events co-organised by the European Safety Alliance and Modern Building Alliance on 15-16 November here. Seats are limited!